Featured: Sandy, Surin, 24 years old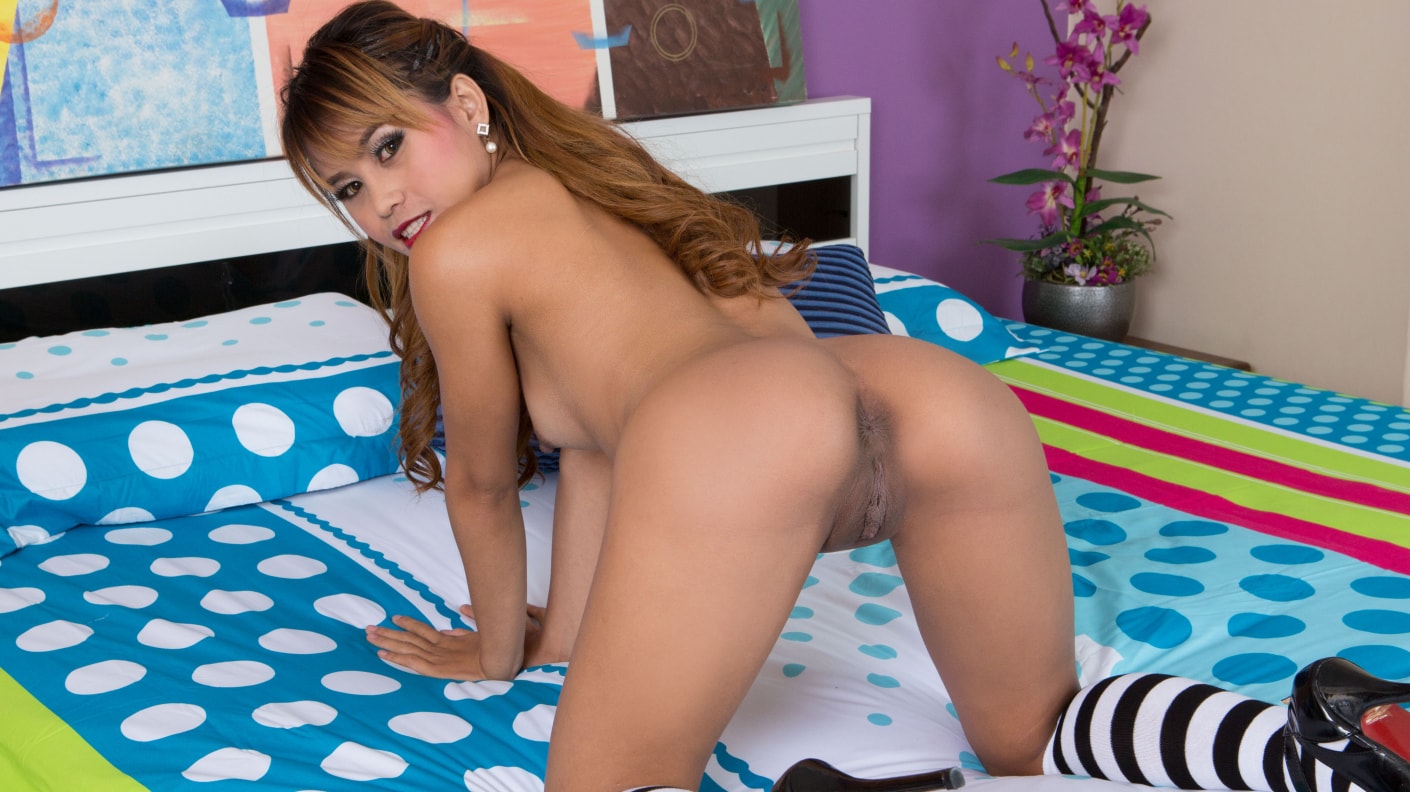 Let's take a moment and observe this girls bubble butt like a fine painting at a museum. It's definitely a work of art. The shape, the arch, the size, and the symmetry of her ass cheeks is madly sexy. Her name is Sandy and with her small gymnast physique, she can really fuck well. When I saw her come onto the stage at the world famous Auditions aGoGo, I knew I had to have her. Sandy is the ultimate fuck doll. She can suck cock like the best of them and she can ride cock like never before seen. We're talking solid minutes of nothing but full squat thrusts where only her wet pussy is stroking your cock like a well lubed piston in a Volvo. In my mind I wanted to fuck Sandy's petite body every which way imaginable, but I was so turned on by the sight of her gorgeous bubble butt ass, that I instantly shot my load during doggie-style. That says a lot when I can finished so quickly. She's the ultimate fuck toy and there is nothing more satisfying than shooting a massive amount of potent seed deep inside her little pussy. Priceless!
Recent Updates
Jo

Soapy Masseuse cutie Jo gets her first creampie

Koy

Kinky Thai barslut Koy receives internal cumshot

Pink

19 year old Thai cheerleader Pink spreads her pink pussy

Kwan

Kinky Thai whore Kwan gets shaved pussy creamed

Busty Thai girl Nam returns for a messy Creampie

Lawan

18 year old Asian schoolgirl Lawan gets filled with Cum

Apple

Teen Apple with gorgeous round tities is filled with a load of hot potent cum

Kai

Thai cum slut Kai spreads her leg for a creamy load

Joon

Thai Gogo Dancer Joon gets her pussy filled with cum

Powder

Virgin Creampie with 18 year old Cherry Girl Powder

Jj

18 year old Thai schoolgirl JJ gets a warm creampie

Daow

25 year old bargirl Daow Gets pussy filled with cum

Fai

21 year old Thai spinner is a breback princess that allows strangers to ejaculate inside her pussy

Fibi

Thai Teen Spinner Fibi receives her very first creampie

Yaya

19 yr old University Student Yaya gets her Thai pussy filled with cum.

First

Thai go-go dancer doesn\\'t ask for a condom so neither do I as I unload my potent cum inside her pussy

Eve

18 year old Coyote Dancer Eve dances her way to my room for boom boom

Janine

Thai Superstar Janine makes her first Creampie Sex Tape and gets a pussy full of cum!
Get Instant Access!

Join Now To Start Watching the Full Length Videos